Private Patrol Operator license exam preparation


You can have one of these in about 14 weeks
or so if everything goes correctly
(if needed, we do have a secret list to
help you speed up getting your license).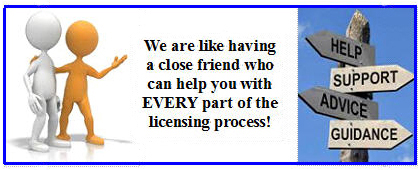 Call 818 883-6969 for help with the long
written PPO license application.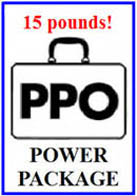 Visit (click here:)
http://www.thepigroup.com/PPO.html
for

guaranteed-pass PPO study guide material

15-pound package.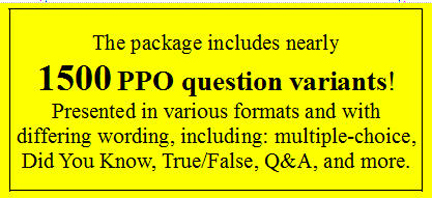 Gets you through the hard PPO test and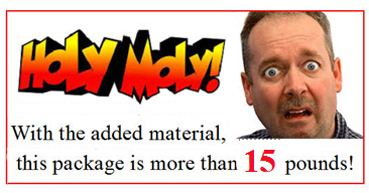 also helps you get your PPO business going.
---

We know ways to reduce slow-ups and
how to speed up getting a PPO license!


---

Here are some notes from the State of California:
Private Patrol Operator or Qualified Manager
Requirements for Licensure
A private patrol operator operates a business that protects persons or property or prevents theft.
In order for a company to seek licensure as a Private Patrol Operator, the Qualified Manager
(see below) must have passed the licensing examination. In addition, each individual applicant,
partner, or corporate officer must meet the following requirements:
Be 18 or older.
Undergo a criminal history background check through the
California Department of Justice (DOJ) and Federal Bureau of Investigation (FBI); and
Have committed no offense or violation of the Private Security Services Act that would
be grounds for license suspension or revocation
To apply for a company license, submit the $700 company license fee, two recent passport-quality
photographs and a Private Patrol Operator Live Scan form signed by the Live Scan Operator.
A $32 DOJ fingerprint processing fee and a $19 FBI fingerprint processing fee must be paid at the
Live Scan site for each applicant, partner, and officer. Send your application to the Bureau of Security
and Investigative Services, P.O. Box 989002, West Sacramento, CA 95798-9002. (A Qualified Manage
r who is also an applicant, partner, or officer is not required to send in another set of fingerprints or pay another fingerprint processing fee.)
Insurance
A Private Patrol Operator must have $1 million in liability insurance (we have the price secrets!).
Qualified Manager
An individual, partnership, or corporation seeking a license as a Private Patrol Operator must
specify in the application the individual who will manage the business on a day-to-day basis.
This individual is called the Qualified Manager. (An owner, partner, or corporate officer may serve
as the Qualified Manager, or may hire someone to fill this role.) To be eligible to apply for licensure
as a Qualified Manager, you must meet the following requirements:
Be 18 or older.
Undergo a criminal history background check through the DOJ and the FBI.
Have committed no offense or violation of the Private Security Services Act that
would be grounds for license suspension or revocation.
Have one year of experience (2,000 hours) as a patrolperson, guard, or watchperson, or the equivalent.
Pass a two-hour multiple-choice examination covering the Private Security Services Act and other rules
and regulations, business knowledge, emergency procedures, security functions, and use of deadly weapons.
A copy of the Private Security Services Act is available through this link: www.bsis.ca.gov/laws/pssact.shtml
Submit a completed application with two recent passport-quality photographs, a $500 application and
examination fee and a Private Patrol Operator Live Scan form signed by the Live Scan Operator.
A $32 DOJ fingerprint processing fee and a $19 FBI fingerprint processing fee must be paid at the Live Scan
site for each applicant, partner, and officer. Send your application to the Bureau of Security and Investigative
Services, P.O. Box 989002, West Sacramento, CA 95798-9002.

PPOs are now required to be insured even if no firearms or employees.

What are the licensing requirements for a Private Patrol Operator?

The general requirements for Private Patrol Operator's license are:

Be at least 18 years old
Must have at least one year of paid experience totaling not less than
2,000 hours as a patrolman, guard or watchman, or the equivalent
Pass a written examination
Undergo a criminal history review by the Department of Justice and the FBI

How long after I submit the application will it take before I receive my license?

Approximately two to four months.

What forms must be included in the application package?

Application for License (Form 31A-4)
Personal Identification (Form 31A-9)
The second copy of the Live Scan form (BCII 8016) signed by the Live Scan operator.
Two recent passport quality photographs
Request for Authorization of Business Name (Form 31A-12 )
Corporate applicants only: endorsed Articles of Incorporation or the
Statement by a Foreign Corporation(if filed with the Secretary of State)
Certificate in Support of Experience (Form 31A-8)


How long is a Private Patrol Operator's license valid?

A Private Patrol Operator's license is valid for two years.

I was denied a Private Patrol Operator's license. When can I reapply?

You may submit a new application one year from the date of denial.

I received a 1203.4 dismissal on my conviction. Do I still need to report the conviction on my application?

Yes. You must report the conviction.

I was only convicted of a misdemeanor. Can the Bureau of Security and Investigative Services still deny my license?

Yes. A conviction does not have to be a felony for the Bureau to deny licensure.

How does a Private Patrol Operator renew his/her license?

Following a two-year period the license is scheduled for renewal. The applicant may receive a (courtesy)
renewal application mailed to the last address of record. If you do not receive a renewal application,
you should submit a copy of your license with a written request for renewal, including the fees for renewal
(see fee schedule) and mail to:

Bureau of Security and Investigative Services
P.O. Box 989002
West Sacramento CA 95798-9002

(This must be submitted before the expiration date.)

When does a Private Patrol Operator's license become delinquent?

Your license is delinquent 30 days after your license expires.
To renew your license you must then pay the renewal fee and the delinquent fee.

How long after the expiration of my license am I able to renew my license?

You may renew your license for three years after it has expired.
The license may be renewed upon payment of the renewal fee and the delinquent fee.
If after three years you fail to renew, you must submit a new application and begin the application process again.

Can I verify receipt of my application?

Yes. Please contact the Bureau at (916) 322-4000 between the hours of 8:00 a.m. to 5:00 p.m. Monday Through Friday.

How do I notify the Bureau of my change of address?

You must notify the Bureau in writing within 30 days of an address change.
Be sure to include your license number, name, previous address, new address,
date of birth and Social Security number. Please print information.

How do I change my business name?

To change your business name, you must submit a $25 fee and a written request to the Bureau.
Submit at least eight names for consideration. The first name requested will be approved unless
the name could be confused with, or is similar to, a federal, state, county, or municipal agency
function or to any law enforcement agency. In addition, any name, which could describe any
business function or enterprise, not actually engaged in by the licensee under that name would be denied.

*You may not operate under your requested new name until approval is received.

If I lost, destroyed, or damaged my Private Patrol Operator's license, how do I obtain a duplicate?

You may request a duplicate license by submitting a written request to the Bureau,
explaining the circumstances, with a $10 fee. Please allow four to six weeks for a replacement.

The name/address was misspelled on my license. Is there a fee for a new one?

No. An error on a license is to be returned for correction to the Bureau of Security and
Investigative Services without charge. A correction will take approximately three to four weeks.
Please clarify the error in writing and return the license.

Can a private patrol operator use a post office box for an address?

Yes. The private patrol operator may list a post office box only if mail delivered to the business address is not possible,
or if the principal place of business is located at the licensee's personal residence. This request must be explained in writing.
Otherwise, the company must state address by street, number and city. In addition, no licensee shall conduct business
from any location other than the location for which a license or branch office registration was issued.

How long does it take to process a new license following a request for a change of name, address or branch office?

Approximately four to six weeks.

There has been a change in the type of ownership/entity after receiving the Private Patrol Operator license. What do I have to do?

Licenses cannot be transferred or reassigned to new entities. A change of ownership or partners constitutes a new entity.
You must submit a new application with appropriate fees. For example: if you apply and become licensed as a sole owner
and later decide to form a partnership or corporation, you must apply for a new license. To delete a partner, a new
application for licensure is required. It is not necessary to reapply for a new license, for the addition of a partner(s)
to an existing license issued to a partnership.

What forms are required to open a branch office? Is there a fee?

Upon written request to the Bureau, a branch office application will be mailed to you. The branch office fee is $75.


---
We know ways to reduce slow-ups and
how to speed up getting a PPO license!




You can have one of these in about 14 weeks
or so if everything goes correctly.




Call

818 883-6969 for help with the
long written PPO license application.





Visit (click here:)

http://www.thepigroup.com/PPO.html
for

guaranteed-pass PPO license study guide material

.
Like a giant college course, many since the
early 1990s have called this package 'PPO 101'!







Call 818 883-6969 for
PPO license exam help

California PPO license exam practice questions